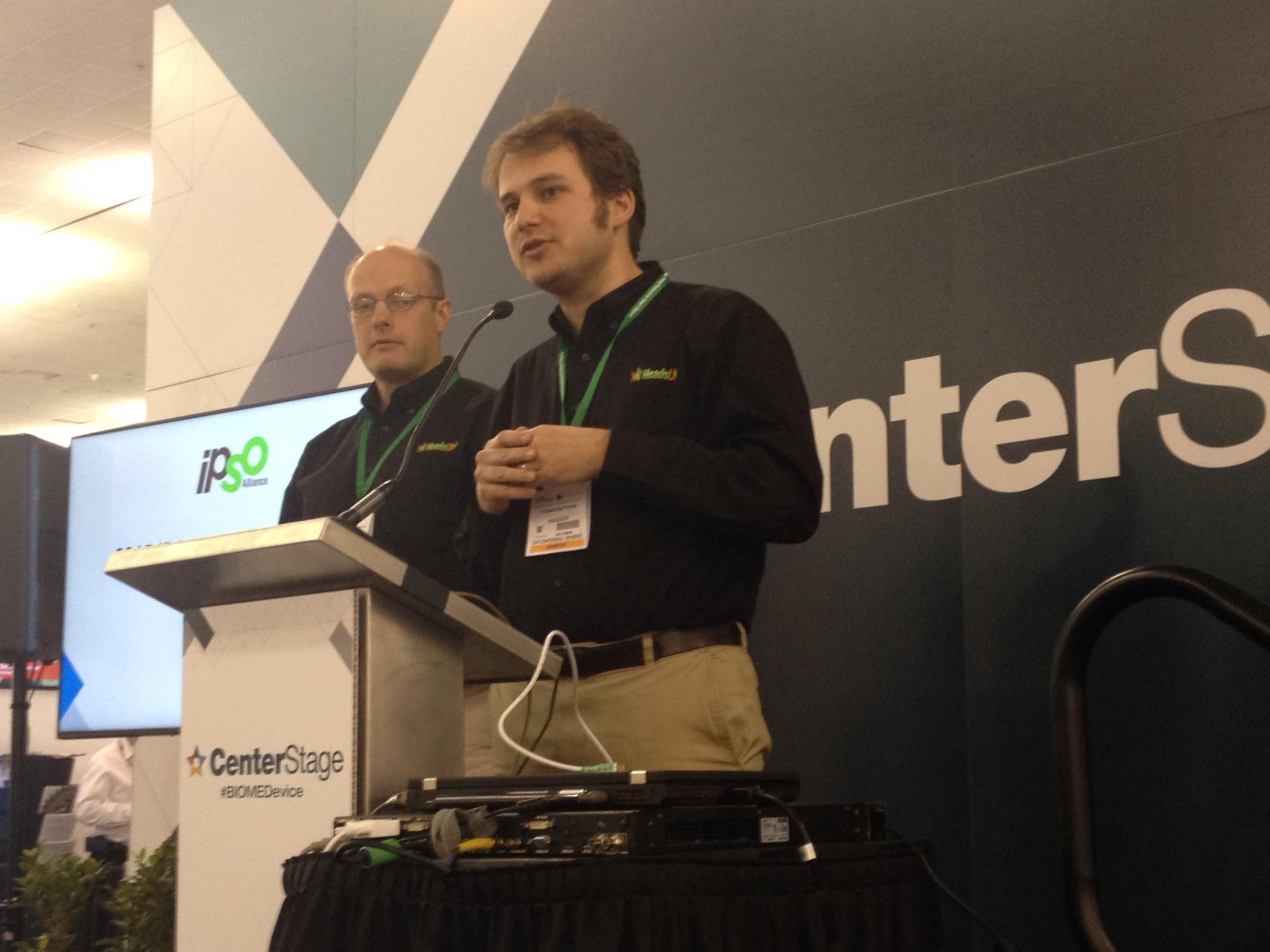 HeadsUP! Wins IPSO CHALLENGE 2015 People's Choice Award
The IPSO Alliance is pleased to announce that HeadsUp! has won the IPSO CHALLENGE 2015 People's Choice Award. Congratulations to them and all of our semi-finalists for the fantastic entries submitted this year.
HeadsUp! uses a smart object equipped with an accelerometer to monitor the position of a patient's head when recovering from pneumatic retinopexy surgery, a procedure used to heal retinal detachment. HeadsUp! employs state-of-the-art, IP-based, low-power wireless networking technology to report data to the cloud. The patient gets alerts whenever his/her head deviates too much from its ideal position. With the patient's consent, the surgeon's office can follow the patient's progress and take corrective actions if required.