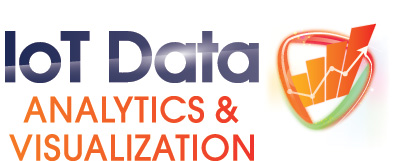 IoT Data Analytics and Visualization
The IoT Data Analytics & Visualization Summit is the first dedicated event to tackle and showcase the ways in which companies can evolve their strategy and focus from just connecting things to capturing insights in order to achieve true value from IoT.
The IPSO Alliance is a proud partner to the event and will join the following panel:
Industry Bodies Panel: Setting Standards and Creating Frameworks to protect IoT data and to manage key privacy concerns
Addressing key data privacy and security concerns

Integrating IoT Technologies and Standards whilst keeping data privacy at the forefront

How can we balance personalized experiences with privacy concerns?

What are the challenges in addressing the convergence of security and privacy in IoT?

How can companies be guided to take a comprehensive view of IoT devices and services, including privacy?

What plans are in place for regulating IoT data activity?

Is legislation required to create possibilities and ensure privacy, or can this be accomplished through self-regulation?