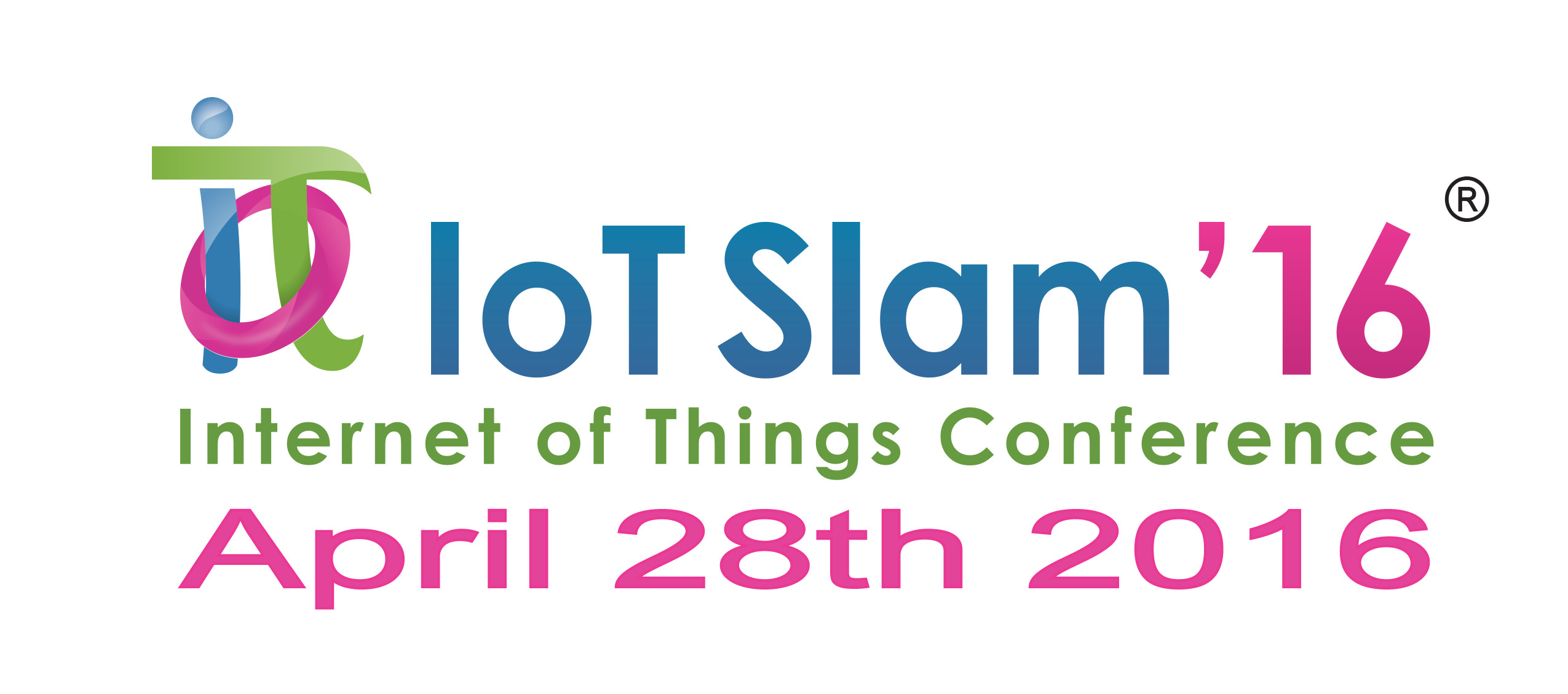 IoT Slam 2016 Second International Virtual Internet of Things Conference
Apr 28 – 28, 2016
| Virtual – In the Cloud
IPSO Alliance is proud to be a media sponsor of this year's IoT Slam! The Second International IoT Slam 2016 virtual Internet of Things (IoT) conference commences April 28th 2016 – in the cloud. Presentations from IPSO members include:
The aim of the event is to accelerate the adoption of IoT, by bringing together practitioners and leading authorities; to share experiences and best-practices in developing, launching and operating IoT devices, networks and applications – and to discuss solutions to overcoming critical industry challenges. Core themes being covered include: Overcoming Privacy and Security challenges, Advancing the standards status-quo, Developing Interoperability & Integration strategies, Leveraging Cloud and Edge Computing for IoT, Big Data Analytics and visualization, Use-cases Vert ically aligned across Industry, Infrastructure Mobility and Microservices, New IoT Business models & Monetisation.
Full details at http://iotslam.com
About Internet of Things Community
The Internet of Things Community is the world's largest CxO community of senior business leaders and IoT practitioners consisting of 11,000+ members. The function of the community is to focus on the adoption and application of IoT in commercial environments, seeking to understand and contribute to applying the technology or overcoming the wide variety of barriers, inhibitors, and technical & operational issues. For more information about the Internet of Things community, or to apply for free membership please click here.