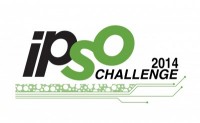 Centero CenLab Team Wins $10K IPSO CHALLENGE Grand Prize for Most Innovative IoT Design
CHICAGO, IL–(Marketwired – Jun 26, 2014) – The Internet Protocol for Smart Objects (IPSO) Alliance today announced the Top 3 winners of the IPSO CHALLENGE 2014 during an awards ceremony sponsored by Google and held at the Sensors 2014 Expo & Conference. This year's competition focused on designing for the Internet of Things (IoT) and seeks to recognize the most innovative concepts that use an IP-based approach to connecting smart objects.
Nick Ashworth, Eaton Corporation, and Chairman of IPSO CHALLENGE 2014, remarked, "We are very impressed by all the entries this year. This is why the IPSO Alliance hosts the CHALLENGE — to attract the best and most innovative IP-based designs for the Internet of Things and bring them to the front door of market entry — we believe that innovation is the key to a smarter, more connected world."
First Place and the grand prize of USD $10,000 was awarded to the Centero CenLab Portable Internet-Enabled Chemical Analyzer. Robert Assimiti, Centero's Co-Founder and CTO, commented, "It is an honor and a privilege to be selected as the winner of the IPSO CHALLENGE which rewards innovations that apply Internet of Things connectivity to products that drastically improve our lives. Centero's goal is to revolutionize personalized connected healthcare by empowering you with tools that will allow you to prevent disease and monitor chronic conditions in the comfort of your own home or on the go."
Second Place and a prize of USD $5,000 went to Yanzi and its IoT Devices and Services. "Yanzi is all about connecting millions of users to billions of things in an easy way and we are happy and truly honored that the IPSO judges share our vision. This award goes to the amazing engineering team at Yanzi but the real winners are the users that will benefit from easy to use connected devices," remarked Niclas Sahlgren, Partner at Yanzi.
Third Place and a prize of USD $2,500 was awarded to Ripple from the U.S. Air Force Discovery Lab and its Scalable Medical Telemetry System for Supporting Combat Rescue. Dr. Sanjay Boddhu, Principal Researcher for the Ripple Team, commented, "IPSO CHALLENGE was a great opportunity to present our innovative solution 'Ripple Platform', which was originally built to aid the U.S. Air Force Pararescue personnel in better serving wounded soldiers in rescue operations. We are excited and encouraged that our efforts to demonstrate 'Ripple Platform' as a commercially viable tool for emergency responders during a mass casualty event were unequivocally accepted by the top-tier technologists in the field as one of this year's winning IoT applications."
Now in its second year, the IPSO CHALLENGE 2014 received entries from around the world in a wide range of industry categories. Contestants represented a mix of countries, company sizes, government, academia, and individuals. The IPSO CHALLENGE 2014 would like to thank its team mentors and judges — a group of industry experts from major technology companies — as well as its member companies who sponsored the "IoT Pavilion" at Sensors Expo: Atmel, HOP Ubiquitous, Micrium, and Sigma Designs.
The ten semi-finalists and their entries are listed below.
IPSO CHALLENGE 2014 SEMI-FINALIST TEAMS (in alphabetical order by entry name)
"CarKnow" – A vehicle data system that uses IP to create a Cloud mirror of vehicle sensor data, allowing remote access of on-board diagnostics, telematics and controls through a GSM "CARduino" bridge.
Team Lead: Josh Siegel. Company: CarKnow LLC. Country: USA . Industry: Automotive
"CenLab Portable Chemistry Analyzer" – A handheld IoT device that allows for rapid screening of fluids along with geotagging and cloud publishing.
Team Leads: Robert Assimiti, Rares Ivan, Ion Toma. Company: Centero. Country: USA. Industry: Healthcare
"GameReality" – A battle robot that can be virtually controlled and monitored over the internet for global, real time, laser tag robot games.
Team Lead: M.Sc. Magnus Ivarsson. Company: GameReality. Country: Sweden. Industry: Smart Gaming
"HOP into the IoT " – A small, versatile, wireless IP smart object that allows for rapid IoT prototyping and interconnection with Smart Phones and Cloud Computing platforms.
Team: Dr. Antonio Jesus Jara Valera, David Fernandes Ros, Pablo Lopez Martinez, Jose Felix Castillo Moya
Company: HOP Ubiquitous S.L. Country: Spain. Industry: Wearables
"Indoor Positioning System" – A system that utilizes Ultra Wide Band technology and IP to accurately locate asset TAGs and precise locations of moving objects within a building.
Team Leads: M.Sc. Asfak Rahman, Dr. Alar Kuusik
Company: ELIKO. Country: Estonia. Industry: Logistics
"IoTSys Control Logic Editor" – An IP-based communication stack and integration middleware for home/building automation sensors and actuators.
Team Leads: Markus Jung, Jürgen Weidinger
Organization: Vienna University of Technology. Country: Austria. Industry: Smart Buildings
"Predictive Whole House Fan Controller" – A home comfort system that utilizes IP-based window position sensors and indoor/outdoor temperature sensors to improve energy efficiency and occupant comfort by controlling a whole house fan. Team Lead: Brett Warneke. Country: USA. Industry: Smart Home
"Ripple" – A real-time patient monitoring system (scalable medical telemetry) that utilizes IP-based wireless health sensors for supporting combat rescue.
Team: Dr. Robert Williams, Dr. Sanjay Boddhu, Adam Renner, James West, Nir Weiner, Nathan Weinle, Brandon Harmon, Lucas Boswell, Matt McCartney.
Organization: Discovery Lab at Wright Brothers Institute & U.S. Air Force Research Laboratory
Country: USA. Industry: Health Care
"Smart Tap" – A low-cost IoT device for real time monitoring of drinking water contamination at consumer sites
Team Lead: Dr. Theofanis Lambrou. Company: Aqualligence. Country: Cyprus. Industry: Environmental
"Yanzi" – A home automation system with leading edge scalable software that provides automatic configuration of IoT devices such as plugs, lamps and sensors.
Team: Lars Ramfelt, Niclas Sahlgren, Marie Lassborn, Stefan Sandhagen, Fredrik Ljungberg, Anna Olofsson, Simon Gidlund. Company: Yanzi Networks. Country: Sweden. Industry: Smart Home
About the IPSO Alliance
"Building a Smarter World through the Internet of Things" ™ The IPSO Alliance is a global collaborative forum, including many Fortune 500 high tech companies, each a leading player in their industry segment. IPSO Alliance serves as a thought leader for the various communities seeking to establish the Internet Protocol as the network for the connection of Smart Objects. The IPSO Alliance provides a foundation for industry growth through providing education, promoting the industry, generating research, and creating a better understanding of IP and its role in the Internet of Things.
Back to Press