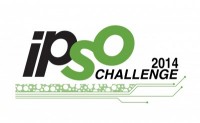 IPSO CHALLENGE 2014 competition for $10,000 grand prize heats up; Google sponsoring
COLORADO SPRINGS, CO– April 30, 2014 – The IPSO (Internet Protocol for Smart Objects) Alliance announced their ten semi-finalists for IPSO CHALLENGE 2014. "Our judges had a difficult time choosing just ten semi-finalists from the many innovative entries," said Eaton Corporation's Nick Ashworth, IPSO Alliance Chairman. "The diversity of ideas, industry and geography of the entries emphasizes the global relevance of the IoT."
Dr. Vinton Cerf, Vice President and Chief Internet Evangelist at Google, remarked, "We are sponsoring the IPSO CHALLENGE because Google believes in supporting innovators and those who define new frontiers for the Internet. I wish all the contestants the best and urge them to continue pursuing the simultaneous need for innovation, interoperability and security as the Internet of Things takes us to billions of connected devices."
The IPSO CHALLENGE, now in its second year, is a competition for the most innovative concepts using an IP-based approach to connecting smart objects. IPSO CHALLENGE 2014 received entries in a wide range of industry categories, including: automotive, healthcare, logistics, smart homes and buildings, and gaming. Entries were received from 10 different countries, and represent a mix of company sizes, government, academia, and individuals. The ten semi-finalists and the countries they come from (in alphabetical order by entry name) are:
Semi-finalists have eight weeks to submit functional prototypes to a panel of judges at the IPSO CHALLENGE, co-located at Sensors Expo & Conference in Chicago, U.S.A. The top three most innovative IP-based solutions will be announced on June 25, 2014 and will receive awards of USD$10,000 for first place, $5,000 for second place, and $2,500 for third place.
IPSO Alliance is also hosting an "Internet of Things Pavilion" at Sensors Expo 2014. The Pavilion will not only showcase the innovative designs from CHALLENGE finalists but will also include IP-connected solutions from Alliance members and partners in sensor, control, and M2M applications. IPSO CHALLENGE 2014 sponsors include: Atmel Corporation and Sigma Designs/Z-Wave (both sponsoring for the second year), Google, and Micrium.
# # #
About the IPSO Alliance
Back to Press