3rd Place Winner

MicroPnP
BELGIUM
Entry By: Danny Hughes, Nelson Matthys, Fan Yang, Wilfried Daniels and Thomas Watteyne
Affiliation: iMinds-DistriNet and Inria
www.micropnp.com
Summary
MicroPnP is a zero-configuration Internet of Things platform that instantly connects your things to the cloud. Each MicroPnP "thing" can be customized with a range of plug-and-play peripherals, which instantly integrate with your network. On the software side, the MicroPnP HTML tag and JavaScript libraries empower more people than ever before to build IoT applications. This is complemented by world-leading performance. MicroPnP achieves a         10-year battery life, 99.999% network reliability and plug-and-play hardware integration at 10 million times less energy than USB.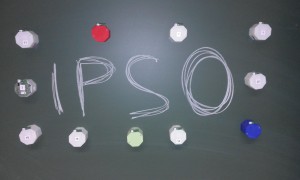 How does MicoPnP use Internet Technology?
The Internet Protocol, together with IEEE, IETF and IPSO Alliance Standards, are at the very heart of MicroPnP.
Each MicroPnP device is a wireless hub that can be plug-and-play customized with an extensive range of embedded sensors and actuators that instantly integrate with your network and application.
Zero configuration customization is achieved by embedding a standard IPSO identifier on every peripheral, which is used to join a matching IPv6 multicast group for efficient discovery and use of peripherals.
MicroPnP takes IP and the IPSO data model where they have never gone before: down 'onto the metal' of every sensor and actuator.
Why did you choose to invent MicroPnP?
We have over 10 years experience in building Internet of Things applications, from flood monitoring networks to energy-saving smart buildings.
Our collective experience has shown that the Internet of Things has the potential to change the world for the benefit of both industry and society. MicroPnP will enable this revolution by eliminating the biggest problems facing Internet of Things developers and users.
What problem do you see that it can solve?
MicroPnP demolishes the biggest barriers-to-entry for the Internet of Things, empowering everyone to build rich and powerful IoT applications.
In terms of configuring IoT systems, our ultra-low power plug-and-play hardware enables zero configuration customization of your 'things' with a wide range of sensors and actuators. This makes it really easy for anyone to deploy a custom Internet of Things network.
On the software side, simple yet powerful JavaScript libraries support the creation of rich applications, while the MicroPnP web tag allows anyone to embed sensor data and actuator controls into their web page with one line of standard HTML code.
Best-in-class, low power, mesh networking achieves 99.999% network reliability. MicroPnP devices last for up to 10 years on a single battery.
In regards to interoperability, MicroPnP is easy to connect with other systems thanks to its compliance with IEEE, IETF and IPSO Alliance standards.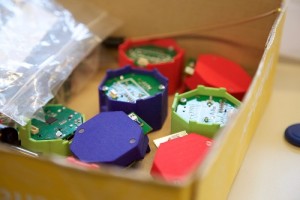 What is the practical application of MicoPnP for the everyday user?

MicroPnP empowers everyone to build Internet of Things applications, demolishing the barriers to entry that have so far prevented non-specialists from entering the Internet of Things arena.
We have used MicroPnP to build several real world systems.
An example is when we upgraded the cooling system in our university data centre. The head of our ICT division wanted real-time data before and after the upgrade. Using MicroPnP in under 30 minutes, we were able to build a system to monitor temperature, humidity and airflow.
Are there plans to produce MicoPnP for the marketplace, or is it already a product that can be purchased/obtained?
We are very interested in bringing MicroPnP to market and we are looking forward to feedback from the IPSO community on how we can make the transition to a commercial product. We are convinced that MicroPnP can be a game changer for the Internet of Things.
Why would you consider MicoPnP to be "innovative"?
MicroPnP is highly innovative! To achieve our vision of a zero-configuration Internet of Things system, we had to innovate across the hardware and software stack.
We began by re-imagining plug-and-play peripherals for the Internet of Things, with an approach that is 10 million times more power-efficient than USB and can run on even the smallest embedded devices.
In terms of networking, we combined the latest developments in time-synchronized mesh networking and efficient IPv6 multicast to guarantee a network that is reliable and extremely power efficient.
Then we looked at how we can simplify Internet of Things programming. The most extreme example of this is the MicroPnP tag, which allows any web developer to add sensor data or actuator controls to their web page with one line of code.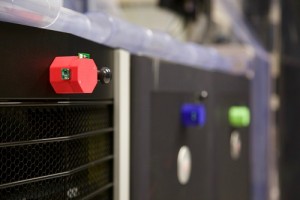 What would winning IPSO CHALLENGE 2015 mean for you or your company?
Winning IPSO CHALLENGE 2015 is very important to us. This would connect us with key players in the Internet of Things landscape, validate our approach and provide crucial publicity for the technology behind MicroPnP.
If selected as the Grand Prize winner, how do you think you will spend the $10,000 prize?
If we are selected as the winner of the grand prize, we would use the $10,000 to help offset the costs associated with creating a new business, which would allow us to build and sell MicroPnP devices and associated services.
What would you like to see in the future for the Internet of Things?
The Internet of Things (IoT) is almost ready to move out of the lab and into our everyday lives. However, achieving this requires new approaches in order to reduce the complexity of building and managing IoT applications. MicroPnP achieves this by combining true plug-and-play peripheral integration with extremely reliable and low-power wireless networking.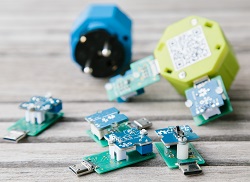 Why should more companies utilize IP?
The last 30 years have seen a massive migration from specialized network technologies towards end-to-end IP communication. Using IP ensures global scalability and interoperability. IPv6 in particular provides a means to bring trillions of new devices online. MicroPnP supports end-to-end IP communication and uses the multicast features of IPv6 for efficient discovery and access to physical peripherals.
Why did you decide to enter IPSO CHALLENGE 2015?
Our team is passionate about using IP-based IoT technology to solve real world problems. We heard about the CHALLENGE from colleagues working in the IoT industry and we could not miss the opportunity to present our work to the IPSO community and explore its potential for commercialization.
Contact Information:
info@micropnp.com
Twitter: @micropnp
YouTube | Facebook