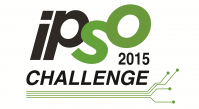 Fremont, CA (August 4, 2015) The Internet Protocol for Smart Object (IPSO) Alliance has selected the top 10 entries for the third annual IPSO CHALLENGE. Entries represented IoT/M2M innovations in industrial, medical, commercial manufacturing, agricultural, home, sports/fitness, environmental and IoT technology.
The next step towards winning the $10,000 grand prize is for semi-finalists to successfully build a prototype. A panel of experts will then evaluate each entry on its design, deployment, ease of use and marketability.
"It becomes more challenging each year to select the 10 IPSO CHALLENGE semi-finalists, reflecting the pace of innovation and adoption in the IoT," said Nick Ashworth, Engineering and Technology Director at Eaton and Chair of the IPSO CHALLENGE. "IPSO Alliance is proud to foster new companies and emerging products that have the potential to impact how we live and work."
Sponsored by Google and Atmel, with developmental technology donated by Freescale/ARM, Atmel, Intel, Micrium, Sigma Designs, STMicroelectronics, and Texas Instruments, the IPSO CHALLENGE is designed to provide a platform for emerging IoT and M2M technologies.
The IPSO Alliance wishes to congratulate the IPSO CHALLENGE 2015 semi-finalists:
"A Better Mousetrap" – Pikes Peak Makerspace, USA
"Intelligent Hospital Food Tray" – MobileBiomedical, LLC, USA
"Intelligent Thermostatic Radiator Valve for Heating System and Smart Home" – Team EISOX, France
"MicroPnP: Harnessing the Power of IPv6 for Ultra Low Power, Zero-Configuration IoT Networks" – KU Leuven, Belgium
"Smart Display with XML-defined GUI" – Antmicro AB, Sweden
"Smart Grow System 1.0" – ODD Inc, USA
"Smart Inventory System" – Hisham Moussa Daou, Lebanon
"The Smart Rock Bolt" – Lulea University of Technology, Sweden
"Wireless Biomechanical Sensor System for Alpine Race Training"– ICT Research, LLC, USA
You can read more about each of the semi-finalists each week on the IPSO CHALLENGE website until December when IPSO Alliance will present the IoT showcase at the Designers of Things conference in San Jose, CA. Each of the CHALLENGE semi-finalists will present their innovations at the event and the grand prize winner will be announced.
About the IPSO Challenge:
The IPSO CHALLENGE is a global competition designed to highlight real world applications of the Internet Protocol (IP) in the Internet of Things. The IPSO Alliance created the CHALLENGE to promote innovative concepts in interfaces, interactions, and applications utilizing IP sensor/control and machine-to-machine (M2M) applications. Finalists and winners receive worldwide marketing exposure, mentorship, and support through IPSO's network of leading industry experts. For more information and to enter, go to www.ipsochallenge.com or follow us on Facebook and Twitter.
About IPSO Alliance:
The IPSO Alliance is a global forum that serves as a resource center and thought leader for industries seeking to establish the Internet Protocol as the basis for the IoT and M2M applications. IPSO Alliance membership is open to any organization supporting an IP-based approach to connecting smart objects. For more information, http://www.ipso-alliance.org/
Back to Press