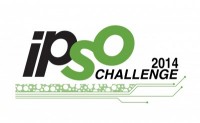 IPSO Alliance to host second global competition at Sensors Expo
COLORADO SPRINGS, CO – (February 4, 2014) – Submissions open February 4 for IPSO CHALLENGE 2014. IPSO (Internet Protocol for Smart Objects) Alliance is seeking innovative real world solutions that use Internet Protocol (IP) in the Internet of Things. The Alliance and its sponsors will offer prizes and incentives worth over $50,000 USD and the opportunity to showcase working prototypes to industry experts and investors. The deadline for entries is April 11, 2014. Finalists will be announced on June 25, 2014 at Sensors Expo 2014, the largest event devoted to sensor and actuator-integrated technology in North America. A panel of industry experts will judge, and the top three most innovative entries will win a monetary prize ($10,000, $5,000 and $2,500 USD). IPSO CHALLENGE 2013 received entries from over a dozen countries and globally renowned technical universities. IPSO CHALLENGE 2014 rules and entry form.
Nick Ashworth, Chairman of IPSO`s Board of Directors, put the competition in broader context: "IPSO is proud to host this competition to advance the development and standardization of a major global trend: a world of devices talking to devices, making trillions of decisions that have the ability to improve the reliability and efficiency of mankind."
Mariano Alvira, CEO of Redwire Consulting, winner of IPSO's 2013 CHALLENGE, commented: "IPSO CHALLENGE was a great experience and superb event to present our winning entry. Not only was it beneficial to be recognized in front of all the world class technologists in our field, the event provided a megaphone to advertise our capabilities and products to the world at large."
"Building a Smarter World through the Internet of Things" TM
The IPSO Alliance is a global collaborative forum, including many Fortune 500 high tech companies, each a leading player in their industry segment. IPSO Alliance serves as a thought leader for the various communities seeking to establish the Internet Protocol as the network for the connection of Smart Objects.
Promoters: ARM, Atmel, Bosch, Cisco, Eaton, EDF, Ericsson, Freescale, GreenWave Reality, Itron, Landis&Gyr, Linear Technology, Micrium, NXP SemiConductors, Proto6, SICS, Silicon Labs, Silver Spring Networks, STMicroelectronics, Toshiba, Tridium. Contributors: Aidon, Connode, Cyberlightning, ElectroTest, ELIKO, Elster, Emerson Climate Technologies, EPRI, Google, ISMB, Lulea University, Maxfor, Nokia, Sensus, Sigma Designs, Synapse Wireless, Texas Instruments, Tampere University, UTRC-I.
Contact Information
Catherine "Cat" Nawawi, IPSO Marketing Director (marketing@ipso-alliance.org)
Back to Press