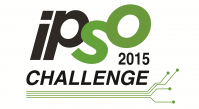 IPSO Alliance Hosts Third Annual $10,000 Internet Protocol Innovation CHALLENGE
Contest Seeks Submissions Showing Smart Use of IP for the IoT
FREMONT, CA–(Marketwired – Mar 17, 2015) – The IPSO CHALLENGE, hosted by the Internet Protocol for Smart Objects (IPSO) Alliance will begin accepting submissions on 18 March 2015. Entrepreneurs, makers, students, and professionals in the technology sector are invited to submit designs using Internet Protocol (IP) to win monetary awards, global exposure and unique networking opportunities through IPSO and its sponsors. Additionally, CHALLENGE contestants can win development hardware/software kits from sponsors: ARM,Atmel, Freescale, Micrium, Sigma Designs, STMicroelectronics, and Texas Instruments. The IPSO CHALLENGE winners will be announced at an award ceremony in Silicon Valley in December, where prototypes will be showcased in a special IoT Pavilion.
"Google is pleased to be a sponsor of the IPSO CHALLENGE. The Internet of Things is opening new territory in cyberspace and its exploration is a priority for many companies new and old," said Vint Cerf, Chief Internet Evangelist of Google.
"Each year the entries have demonstrated the vast potential for IP use in creating low cost, effective and secure products for the IoT," said IPSO Chairman Geoff Mulligan. "IPSO CHALLENGE contestants have shown us ways to improve energy conservation, simplify healthcare management, monitor the quality of drinking water, and much more. We look forward to seeing what 2015 will bring."
"Participating in IPSO CHALLENGE had a profound impact on our product, as it compelled us to more closely align the connectivity and security of the product to Internet of Things technologies," said Robert Assimiti, CTO of Centero and Grand Prize Winner of CHALLENGE 2014. "The mentoring received during the CHALLENGE provided much needed guidance in perfecting our pitch, which highlighted product features and the benefits obtained from utilizing CenLab."
First round submissions require a written proposal to be submitted through the online registration site. Development kits are awarded to qualified entrants on a first come, first served basis, so contestants are encouraged to submit their designs early. The final submission window closes 15 July 2015. Semi-finalists will be notified by 31 July 2015 and must deliver a functional prototype for final judging no later than 1 December 2015. Semi-finalists receive mentorship from respected industry leaders to assist them in presenting a polished demonstration to the public. Entry forms and more information can be found atwww.ipso-alliance.org/CHALLENGE.
About IPSO CHALLENGE: The purpose of the IPSO CHALLENGE is to show what is possible utilizing the Internet Protocol (IP) and open standards in building the Internet of Things (IoT). Enter this global competition by submitting a proposal for a working prototype that is innovative, marketable and easy to use.
About IPSO Alliance
The IPSO Alliance is a global forum that serves as a resource center and thought leader for industries seeking to establish the Internet Protocol as the basis for the IoT and M2M applications. IPSO Alliance membership is open to any organization supporting an IP-based approach to connecting smart objects. For more information, http://www.ipso-alliance.org.
CONTACT INFORMATION
Contact:
Jessica Barnes
IPSO CHALLENGE Coordinator
Back to Press